Da ormai più di trent'anni,  Margherita Semeraro, analista bioenergetico, supervisore e local trainer Siab con studio in Napoli, si occupa del trattamento dei disturbi del comportamento alimentare.
Questa ricca esperienza professionale fa da sfondo alla sua stimolante relazione al I° Convegno FIAP, Sorrento 29 novembre – 3 dicembre 2009, "La relazione terapeutica", dal titolo "L'esperienza di relazione nel trattamento della Bulimia Nervosa con approccio Bioenergetico".
Come spiega Semeraro nel suo discorso introduttivo, la Bulimia Nervosa, al contrario della sua sorella complementare, l'Anoressia Nervosa, è stata studiata e definita relativamente tardi, solo alla fine degli anni settanta del secolo scorso. Da allora, tuttavia, la Bulimia Nervosa ha fatto il suo ingresso in tutte le edizioni del Diagnostic and Statistical Manual of Mental Disorders (DSM).
La Bulimia.Nervosa, insieme agli altri disturbi del comportamento alimentare, rappresenta un problema estremamente attuale e diffuso nella popolazione, in particolare fra le adolescenti e le giovani donne del nostro tempo.
Come è noto, esistono tanti modelli di cura della Bulimia Nervosa, soprattutto nell'ambito della psicoterapia cognitivo-comportamentale. Ma l'approccio originale dell'autrice, la sua personale "ipotesi di trattamento" (con notevole successo evidence-based) consiste in una combinazione creativa tra l'attuazione dei principi dell'Analisi bioenergetica e la massima attenzione alla relazione terapeutica, "il vero motore del processo trasformativo".
In questo senso, la base sicura della relazione terapeutica permette ai pazienti (spesso prigionieri di un corpo ideale fantasticato) "l'accettazione della propria fragilità, l'abbandono al bisogno, al sostegno, al contatto".
Ma, contemporaneamente, gli esercizi bioenergetici di autoconsapevolezza corporea, e in particolare il potenziamento del grounding, "rendono possibile l'esplorazione del corpo in quelle zone dove le tensioni sottendono emozioni o movimenti trattenuti, rimossi e dunque inconsapevoli, facilitando così il processo di espansione della coscienza".
Come possiamo intuire, è dunque questo insieme tra l'attenzione alla relazione terapeutica e l'attenzione al vissuto corporeo del paziente a mettere in atto un processo trasformativo.
Nel corso di questo processo, il paziente impara passo dopo passo a superare la polarità tra corpo ideale e corpo reale, tra perfezionismo da un lato e spesso scarsissima autostima dall'altro, per arrivare alla "realtà del corpo", ovvero all'auto-accettazione psicocorporea.
Tale auto-accettazione psicocorporea rappresenta il fondamento della guarigione che comporta, infine, "la risoluzione della patologia, la scomparsa dei sintomi". Il contributo clinico di Margherita Semeraro fornisce strumenti preziosi per portare i nostri pazienti a questo risultato.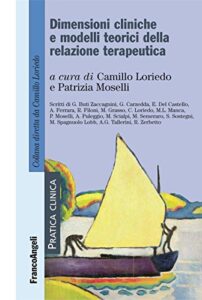 Il contributo completo di Margherita Semeraro si trova in: Camillo Loriedo e Patrizia Moselli (a cura di): Dimensioni cliniche e modelli teorici della relazione terapeutica. Atti del I° Convegno della Federazione Italiana delle Associazioni di Psicoterapia (FIAP) , Milano: Franco Angeli 2009, pp. 117-122.